Menu
Download
Polub nas!
Online
Adobe Creative Suite 4 Master Collection Window with Guide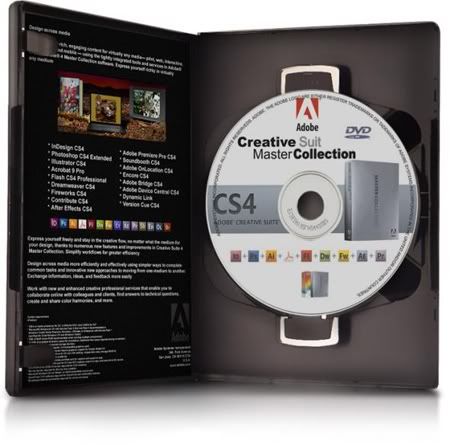 Adobe Creative Suite 4 Master Collection [Windows] with Guide
Size : 8.08 GB
Creative Suite 4 Master Collection includes:
Adobe InDesign® CS4
Adobe Photoshop® CS4 Extended
Adobe Illustrator® CS4
Adobe Acrobat® 9 Pro
Adobe Flash® CS4 Professional
Adobe Dreamweaver® CS4
Adobe Fireworks® CS4
Adobe Contribute® CS4
Adobe After Effects® CS4
Adobe Premiere® Pro CS4
Adobe Soundbooth® CS4
Adobe OnLocationT CS4
Adobe Encore® CS4
Adobe Bridge CS4 (offers direct access to Version Cue® and Adobe® Device Central)
Adobe Dynamic Link
Adobe Media Player

Instruction Install
1. Disconnect from the internet.
2. Run KeyGen.
3. Run CS4 setup.
4. After install completes select Register Later.
5. Exit CS4 setup.
6. Run Activation Disabler.
7. Reconnect to the internet.
Informacja
Użytkownicy z rang± Gość nie mog± dodawać komentarzy.