Menu
Download
Polub nas!
Online
Electro-time vol.10 (2010)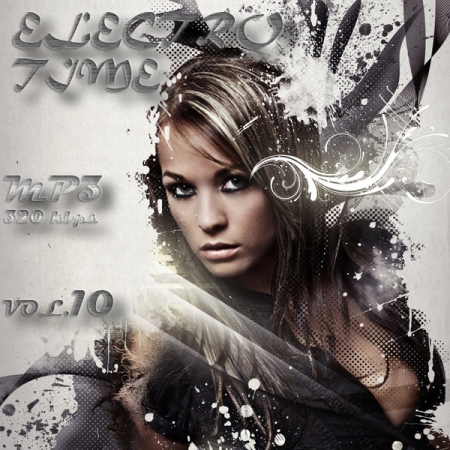 VA
Electro-time vol.10
Electro-House, House
2010
320 kbps / 44100Hz / Joint Stereo
MP3
22
330 mb
Tracklist:
01.Juan Kidd Stafford Bros feat. Rae- I Gave You Everything Danny Merx Remix
02.Les Bros - Gran Cuerno Original Mix
03.Akon - Beautiful Ryan Krosse Remix
04.Giuseppe Viola Carrera YOS Eran Hersh Darmon - Dont Go Away Dub Mix
05.Incognet - Tribute Original Mix
06.Alex Kassel - Chasing The Dream Bassjackers Extended Remix
07.Afrojack Picco - Venga Chuckie Remix
08.Swedish House Mafia - One Chewy Chocolate Cookies Remix
09.Deadmau5 - Clockwork Robbie Rivera Juicy Ibiza Edit
10.Deadmau5 - Arguru Robbie Rivera Juicy Remix
11.Danny Merx feat. Majuri - Bring The SunshineHy2rogen Fr3cky Remix
12.Antranig - Shake That Ass Original Mix
13.Robyn - Hang With Me Kaiserdisco Remix
14.Jump Smokers - Drunk Girls In The Club
15.DJ Renat feat. Cotry - Shadows Of The Past Incognet Remix
16.Klub Killaz - Over Me Original Mix
17.Many More - Viagria Fedde Le Grand Remix
18.Adrian Lux Vs. Sylvia Tosun - Teenage Crime Vs. Underlying Feeling Axwell Henrik B Remode Vs. Adam K Soha Club Mix
19.Groove Rebels - Untight John Dahlback Remix
20.Jesse Voorn Jorgensen - Troubled So Harder Alex Kenji Remix
21.Kaskade Vs. Swedish House Mafia - Fire In Your New Shoes Vs. One Kaskade Mashup
22.Serge Devant feat. Hadley- Ghost Stephan Luke RemiX
Aby zobaczyć ukryty tekst musisz być zalogowany, jeżeli nie masz konta
zarejestruj się
!
)
Informacja
Użytkownicy z rangą Gość nie mogą dodawać komentarzy.