Menu
Download



Filmy

Gry

Muzyka

Programy

Dokumenty

GSM i PDA
UK Progressive (2010)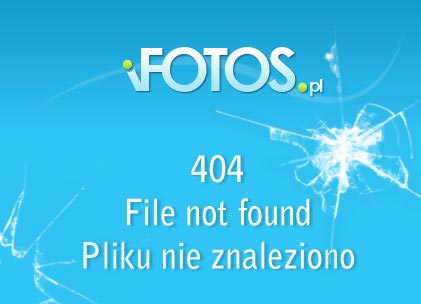 Artist: VA
Title: UK Progressive
Label: Recovery House
Style: House
Date: 24.08.2010
Quality: 320 kbps / 44,1kHz / Stereo
Tracks: 24
Total Time: 168:53 min
Size: ~ 386Mb
Треклист:
01...Good Guys (Feat. Alex Senna) - Inside (Kid Massive. Fran Cosgrave and the Ethan Project Remix) (Kid
02...Boogie Pimps - All Day and All of the Night (Jolly Remix) (Jolly)
03...Etienne Ozborne. Peter Brown (Feat. Steven Taetz) - Back Together (Montreal Mix)
04...Jason Chance - Dutch Courage (Vocal Mix)
05...Delicious (Feat. Kathy Brown) - Trippin (DJ Wady Tripiando Mix) (DJ Wady)
06...Lojak. Kim Fai - Granular (Jorgensen Remix) (Jorgensen)
07...The Nycer - Skyline (Tom Geiss Vs John De Mark Remix) (Tom Geiss. John De Mark)
08...Gery Rydell (Feat. Mike Lorenz) - Sleepless (Original Mix)
09...Kalva. Paul Thomas - Flightmare (Original Mix)
10...Alex. Filip - Deconstructed (Inkfish Remix) (Inkfish)
11...Muzikjunki - Crazy Girl (Marco Den Held Remix) (Marco Den Held)
12...Autophase - Baby Gravy (Original Mix)
13...Ian Kane. Deadskin - Junk (Original Mix)
14...Oliver Moldan - Venice (Original Mix)
15...Leggz (Feat. Gary Bardouille) - Come Together (Ryan Murgatroyd Remix) (Ryan Murgatroyd)
16...Fio - Can T Let You Go (Baggi Begovic Remix) (Baggi Begovic)
17...Whiteliner - Yeahhh (Konstantin Wallner Mix) (Konstantin Wallner)
18...Disfunktion - Session Fruit (Original Mix)
19...Patrick Hagenaar - Work it (Till Ya Pass Out) (Dub Mix)
20...Tune Brothers (Feat. Tesz Millan) - High Energy 2010 (Sunloverz Remix) (Sunloverz)
21...Reza. Jonathan Ulysses - We Shall Prevail (Kid Massive Audio Damage Mix) (Kid Massive)
22...Tom Geiss. David Hopperman - Tanga (Original Mix)
23...Tune Brothers (Feat. Tyree Cooper) - Make Your Body Pop (Tv Rock and Luke Chable Remix) (Tv Rock. L
24...Disfunktion - Wokkasaki (Original Mix)
Aby zobaczyć ukryty tekst musisz być zalogowany, jeżeli nie masz konta
zarejestruj się
!
Informacja
Użytkownicy z rangą Gość nie mogą dodawać komentarzy.