Menu
Download
Polub nas!
Online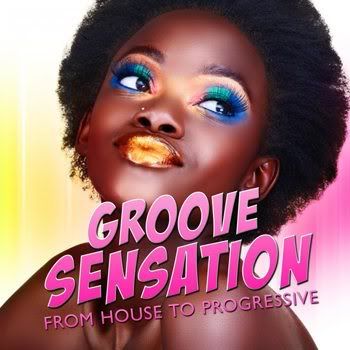 Artist:
VA
Album:
Groove Sensation Vol 6 (From House To Progressive)
Year:
2011
Label:
Recovery House
Genre:
House
Codec:
MP3
Bitrate audio:
320 Kbps
Playtime:
2:31:49
Total Size:
353 mb
Tracklist
01. King Dk (Feat. Keith Thompson) - Release Yourself (Roed Svensk Dub)
02. Bongoloverz (Feat. Boysie White) - Fly Away (Groovemaster K. Raw Dub)
03. Blacksoul (Feat. Marcya) - Dancin (Conan Liquid Instrumental)
04. Tom, Grade (Feat. Antoine) - Your Mind (Dj Dealer Dub)
05. Pray For More (Feat. Annette Taylor) - Everybody Dance (Ghosts Of Venice Mix)
06. DJ Fist - Boogie Magic (Original Mix)
07. Pray For More (Feat. Lois Zarculea) - Turn The Beat Around (Ghosts Of Venice Mix)
08. Ben Delay, Till West - Shake It (Mangomint Remix)
09. Dorush - Vino Vino (Helguera & Dominicus Remix)
10. Dion Mavath (Feat. Teria Morada) - Salvador (James Dexter Remix)
11. DJ Fist - Long Road (Original Mix)
12. Kuningas (Feat. Kaysee) - Hold Me (Central Avenue Classic Dub Instrumental)
13. Cambis,michelle Weeks - Lift Me Up (Instrumental Mix)
14. Cosmic Funk (Feat. Tanya Michelle) - Free Your Mind (Central Avenue Vocal Mix)
15. Sosua & Mad - Perfect Guy (Dub Mix)
16. Loui & Scibi (Feat. A. Jacob) - This Is How We Do It (Dave Floyd & Pookie Dub)
17. Paule Marc, Kley - Bocadillo (Blacksoul Big Room Mix)
18. Soul Flava (Feat. Corey Andrew) - Music Will Make Everything Alright (Original Mix)
19. D.R.A.M.A. - Crazy (Original Mix)
20. Joshua Grey, Bernie-X, Terri B. - I Need This Rhythm (Soulgangsters Club Mix)
21. B. Vivant, Ivan Project - Can't Get Enough (Ricardo Reyna & Sebastien Rebels Remix)
22. Sanya Shelest - Funkera (Original Mix)
ul.to
Aby zobaczyć ukryty tekst musisz być zalogowany, jeżeli nie masz konta
zarejestruj się
!
Informacja
Użytkownicy z rangą Gość nie mogą dodawać komentarzy.