Menu
Download
Polub nas!
Online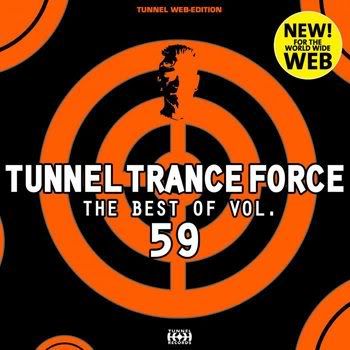 Artist:
VA
Album:
Tunnel Trance Force The Best Of Vol 59
Year:
2012
Label:
Tunnel Germany
Genre:
Trance, Dance
Codec:
MP3
Bitrate audio:
320 Kbps
Playtime:
2:22:30
Total Size:
317 mb
Tracklist
01. Niels Van Gogh Daniel Strauss - Punkd (Damn Stupid Rmx)
02. Athema - Believe (Original Mix)
03. Talla 2xlc Akato - Satisfraction (Akato Mix)
04. Stereoliner - Raise Your Hands (Chico Del Mar Mix)
05. Kaemon - The Rythm Of A Song (Original Mix)
06. Sunset Project Tomtrax - Nessaja (Crystal Lake Rmx)
07. Pulsedriver Djs From Mars - Youth Of The Nation (DJ Gollum Rmx)
08. DJ Sequenza - C U 2nite
09. Jan Wayne - Bring Me To Life (Empyre One Rmx)
10. DJ Dean Kolja Beckmann - Eternal Peace (Kay Trax Tanzflachen mix)
11. DJ Energy - Once In A Lifetime (Original Mix)
12. Mike Nero - Break The Silence (Club Mix)
13. Accuface - (Dont Try) The Apprehendum (High Energy Rework)
14. Quickdrop - Don't Go Away (Instrumental Version)
15. Naksi Brunner - Axel F. 2011 (Feat. Maxim) DJ Klubbingman Meets
16. DJ Fait - Shining Star 2.0 (Mike Nero Rmx)
17. Bastian Basic - Follow Me
18. The Hitcher - In Heaven With You! (Feat. Butcher) Vocal Club Mix
19. Chris Van Dutch Raindropz! - Secret Love (Giorno Remix)
20. Louis Van Geest - Xbw 360
21. Petros - Poison (Feat. Roxay) Empyre One Rmx
22. Nektarios Kirsty Hawkshaw And Jan Johnston - Invisible Walls (Dennis Sheperd Rmx)
23. Dart Rayne - Olympia (Original Mix)
24. Peter Knife - The Opening (Original Mix)
Aby zobaczyć ukryty tekst musisz być zalogowany, jeżeli nie masz konta
zarejestruj się
!
Informacja
Użytkownicy z rangą Gość nie mogą dodawać komentarzy.