Menu
Download
Polub nas!
Online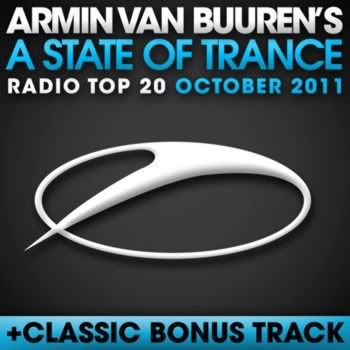 Artist:
VA
Album:
A State Of Trance Radio Top 20 October 2011
Year:
2011
Label:
Armada Music Holland
Genre:
Trance
Codec:
MP3
Bitrate audio:
320 Kbps
Playtime:
2:06:44
Total Size:
267 mb
Tracklist
01. Ferry Corsten Vs Armin Van Buuren - Brute (Radio Edit)
02. Hannah - Falling Away (Armin Van Buuren Remix Edit)
03. Gareth Emery And Ashley Wallbridge - Mansion (Original Mix Edit)
04. Myon And Shane 54 - Futuristic (Green And Falkner Remix)
05. Andy Moor Ft Sue Mclaren - Fight The Fire (Norin & Rad Remix)
06. Tom Colontonio Ft Cibon - The Sun
07. Tenishia - Shores Of Eden (Original)
08. Mark Eteson Ft Audrey Gallagher - Breathe On My Own (feat Audrey Gallagher - Daniel Kandi Remix)
09. Temple One - World Beyond (Daniel Kandi And Phillip Alpha Remix)
10. Lost Witness Vs Antillas And Dankann Ft Sarah Jane Neild - Chasing Rainbows (feat Sarah Jane Neild - Antillas & Dankann Dark Instrumental Mix)
11. Junkie Xl - Mollys E (Original)
12. W And W - Beta (Original)
13. Super8 And Tab - Bliss (4 Strings Remix Edit)
14. Lange Ft Jennifer Karr - Songless (Mark Sherry Outburst Remix)
15. Mat Zo - Frequency Flyer (Original Mix Edit)
16. Nic Chagall And Duderstadt Ft Relyk - Alone With You
17. Andy Duguid Ft Fenja - Strings
18. Bobina Ft Erin Marsz - Let You In (Megadrive Mix Edit
19. Talla 2xlc Vs Paul Miller - Extravaganza (Talla 2xlc Mix)
20. Dark Matters Ft Jess Morgan - I Dont Believe In Miracles (feat Jess Morgan - Shogun Remix)
21. Plastic Boy - Twixt (Classic Bonus Track)
Informacja
Użytkownicy z rangą Gość nie mogą dodawać komentarzy.