Menu
Download
Polub nas!
Online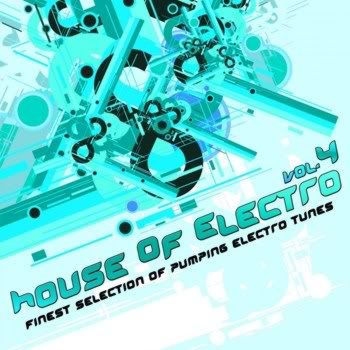 Artist:
VA
Album:
House Of Electro Vol 4 (Finest Selection Of Pumping Electro Tunes)
Year:
2011
Label:
Balloon Germany
Genre:
Club House, Electro House
Codec:
MP3
Bitrate audio:
320 Kbps
Playtime:
55:23
Total Size:
118 mb
Tracklist
01. Clubraiders - Move Your Hands Up (Again) (Bodybangers Remix Edit)
02. Eric Tyrell & Roger Simon feat Lana Gordon - Back 2 Ibiza ( The Dockland Collection)
03. Rene Rodrigezz - House Rider (Album Edit)
04. Merlin Milles & Sigi Di Collini - Feels Like Fire (Original Radio Edit)
05. Deep Criminal - Love At The First Sight (Radio Edit)
06. Peter Gerassimoff - New Age (Original Radio Edit)
07. Rene Rodrigezz - Rock'n'roll (Album Edit)
08. Antares & Nds & Tom E - Ride On A Meteorite (Club Edit)
09. Chris T feat Pat Davis - I Wanna (Plastik Bass & Electro Festival Remix)
10. Theo Beck - Shag Wagon (Radio Edit)
11. Djane Nikita - Take Me Away (Conways Remix Edit)
12. DJ E-MaxX - Electro Bass (Radio Edit)
13. MC Yankoo feat Dj Mladja - Ne Zovi Me
14. Jean Danfield - The Dirty Funkhouse (Original Radio Edit)
15. Gary Dyton - Feelin' Higher (Peter Gerassimoff Remix Edit)
Informacja
Użytkownicy z rangą Gość nie mogą dodawać komentarzy.