Menu
Download
Polub nas!
Online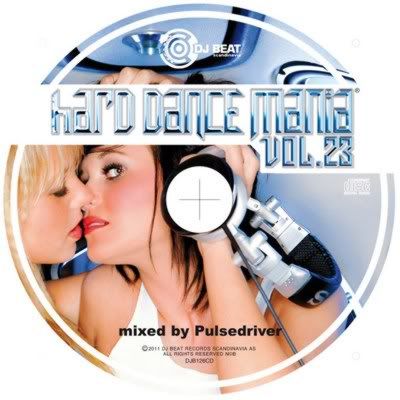 Artist:
VA
Album:
Hard Dance Mania Vol 23 (Mixed By Pulsedriver)
Year:
2011
Label:
Dj Beat
Genre:
Hard Dance
Codec:
MP3
Bitrate audio:
244 Kbps avg VBR
Playtime:
1:17:11
Total Size:
136 mb
Tracklist
01. Dj The Fource - Love Me The Right Way (Organ Mix)
02. Brisby & Jingles - Relax (Selecta Remix)
03. Money G Feat Falco - Jeanny (UK Mix)
04. Topmodelz - My Paradise (DJs From Mars Remix)
05. Rene Rodrigezz - Rockn Roll (PH Electro Remix)
06. Limelight - Touch Me (All Night Long) (Davis Redfield Remix)
07. Dda - Movin On (Extended Mix)
08. Dj Shog - Comeback (Original Mix)
09. Baker, Mcfly & Gee - Do The Dance (Giornos Jump&Run Rmx)
10. Jan Wayne - Bring Me To Life (Empyre One Remix)
11. Giorno - I Clean All Areas (Original Mix)
12. Raaban & Evana - Nightwalkerz (DJ Tht Remix)
13. Brooklyn Bounce Vs Discotronic - The Musics Got Me (Original Hands Up Mix)
14. Dj Sequenza - C U Tonight(Empyre One Remix)
15. Rocco & Bass-t Vs Redzter - Holy Ground (Original Mix)
16. Sem - Music Is Movin (Extended Mix)
17. Sunset Project Meets Tomtrax - Nessaja (Crystal Lake Remix)
18. Justin Corza - Could It Be Love (Topmodelz Remix)
19. Alex M Vs Marc Van Damme - Por Que No (Original Mix)
20. Pulsedriver Vs Djs From Mars - Youth Of The Nation (DJ Gollum Remix)
Informacja
Użytkownicy z rangą Gość nie mogą dodawać komentarzy.