Menu
Download
Polub nas!
Online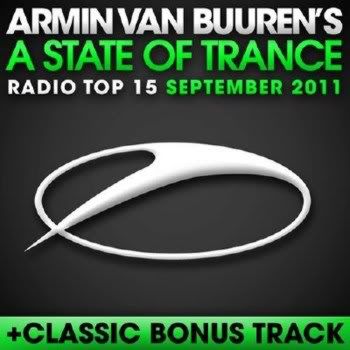 Artist:
VA
Album:
A State Of Trance Radio Top 15: September 2011
Year:
2011
Label:
Armada Music Holland
Genre:
Trance
Codec:
MP3
Bitrate audio:
320 Kbps
Playtime:
1:43:47
Total Size:
229 mb
Tracklist
01. Shogun - Skyfire (Alex M.O.R.P.H. Remix)
02. Space RockerZ & Tania Zygar - Puzzle Piece (Daniel Heatcliffs Farewell Remix)
03. Armin van Buuren feat. Cathy Burton - Rain (Maor Levi Remix Edit)
04. Paul Oakenfold - Full Moon Party (Original Mix)
05. Kyau & Albert - A Night Like This (Original Mix)
06. Mark Eteson feat. Audrey Gallagher - Breathe On My Own (Radio Edit)
07. Cosmic Gate - The Theme (Original Mix)
08. Giuseppe Ottaviani - Go On Air (Original Mix)
09. Lemon & Einar K feat. Paul Johannessen - Everlasting (Original Mix)
10. Super8 & Tab feat. Anton Sonin - Black Is The New Yellow (Protoculture Remix Edit)
11. DNS Project - Redeemer (Original Mix)
12. Ernesto vs Bastian - Bonanza (Original Mix)
13. Garry Heaney - Oracle (Luke Bond Remix)
14. Lange - Touched (Dash Berlins Sense Of Touch Remix Edit)
15. Jamaster A - Nanjing Express (Oryon Remix)
16. Armin van Buuren - Birth Of An Angel [Classic Bonus Track] (Original Mix)
Informacja
Użytkownicy z rangą Gość nie mogą dodawać komentarzy.