Menu
Download
Polub nas!
Online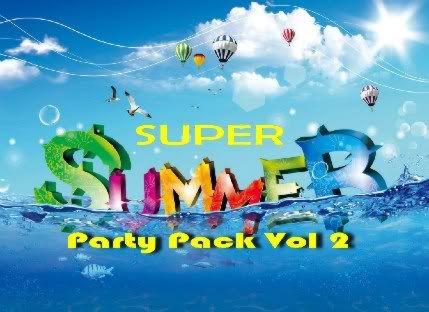 Artist:
VA
Album:
Super Summer Party Pack Vol 2
Year:
2011
Label:
n/a
Genre:
Dance, House
Codec:
MP3
Bitrate audio:
320 Kbps
Playtime:
3:03:07
Total Size:
392 mb
Tracklist
01. Sara Sofia - Ohe Oha Vas A Sonar (Radio edit)
02. Alex Stavi - Togheter (Only Production Studio)
03. Andre Rizo and Sebastian Crayn ft. Tamy - Tu Amor (Original Radio Edit)
04. Anya - Desire [Original Extended Version]
05. Celia feat Cris Thrace - Ladida (Extended Version)
06. Connect-r, Puya, AndraandAndreea Balan-Rollin [Radio Edit]
07. Costi Ionita And Andrea - Rock Your Body 2011 (Original Radio Edit)
08. D.j. GreenSound feat. M.C.Mario - Ciomalenga
09. Dancing Deejays - Touch Me (Radio Edit)
10. DarYela - Extasy [Dj Yaang Aisa Club Remix]
11. Diana King - Shy Guy (Dj Zhukovsky Radio Edit)
12. Diego Miranda and Villanova with David Cruz - Only With Sunshine
13. DJ Antoine and Bodybangers vs Mad Mark - La La (Danny Burn Bootleg)
14. Dj LucianandFelipe C-Roba Fresca [Club Party Version]
15. DJ Yankovski feat. DJ Artush - Sometimes
16. Dulce Maria - Ya No (Klubjumpers Radio Edit)
17. Eddy Wata - Sister Golden Hair (Prod. By Diego Milesi) ( Version-Final)
18. Florin Maxineanu-Voulez Vous[Dj Lucian Club Party Version]
19. Gala - Freed From Desire (Da Brozz Remix)
20. Gravitonas - Everybody Dance (Ralphi Rosario Club Mix)
21. Jean Roch feat. Flo Rida and Kat Deluna - Im Alright (Willy William Afrodance Mix)
22. Jeremih Ft. 50 Cent - Down On Me (Dj Dark and Shidance Remix)
23. Karmatronic - Mambo Italiano 2011 (Club Mix)
24. Kato feat. Johnson - Hey Shorty (Max Mafia Remix)
25. Kristine - Se thelo (Dj Bonne, Dj Rynno and Dj Rabinu Remix)
26. Lady Indiraa - I Get Off (Loverush UK! Club Mix)
27. Lucky Man Project - Pumpin
28. Luna - Tekila, Limun I So (DJ Harmath and DJ Noyz Remix)
29. MAV Sound feat. Lorena - Out of control ( Radio Edit)
30. Mowgli - I Gotta Feeling (Original Mix)
31. Nicole Scherzinger Ft. 50 Cent - Right There (Linuxis1994 Remix)
32. Ray B - Down Down
33. Sahara feat. Shaggy - Champagne (Jump Smokers Radio Edit)
34. Sceptik Deejay and Deejat Free - Generation XXX [Official Extended Mix]
35. Sekret ft. Gya - Share my love (Original Radio Edit)
36. Severiano Deejay and K-Flow feat Rella Roxx - Unspoken feelings (Deejay Free Remix)
37. Speak One - Nothin To Lose (Original Mix)
38. SummerDeeJaYs - Sweet girl 2011 (Original Radio Edit) (by Only Production)
39. Syskey and Julien Di Mauro - From The Rain (Radio Edit)
40. ZaBaVa feat. Johanna - All I Have (Extended)
Informacja
Użytkownicy z rangą Gość nie mogą dodawać komentarzy.