Menu
Download



Filmy

Gry

Muzyka

Programy

GSM i PDA

Ebooki
Dziś nas odwiedzili:
Archiwum:
Pokaż wszystkie tagi:
Wejścia na Vorek.pl z:
NABÓR NA STANOWISKO
MODERATOR
UPLOADER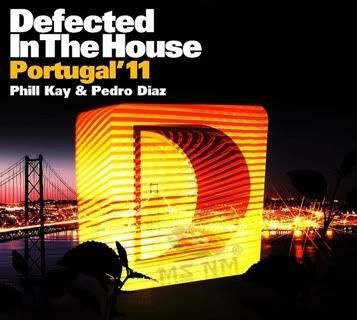 Artist:
VA
Album:
Defected In The House Portugal 11
Year:
2011
Label:
Farol Musica
Genre:
Club House
Codec:
MP3
Bitrate audio:
320 Kbps
Playtime:
2:39:03
Total Size:
310 mb
CD 1 - Mixed by Phill Kay
01. Sandy Rivera & Rae - Hide U (Sandy Raveras Club Mix)
02. Dennis Ferrer - Hey Hey (Marcus Schossow Remix)
03. Louie Vega & Jay Sinister Sealee Starring Julie Mcknight - Diamond Life (Daddys Groove Magic Island ReWork)
04. Chris Lake & Marco Lys vs Copyright Featuring Tasita DMour - La Tromba Risin (Chris Lake & Marco Lys Remix)
05. Kings of Tomorrow - Finally (Danny Tenaglias Return To Paradise Mix)
06. Reboot - Enjoy Music (DJ Chus & Rob Mirage Remix)
07. Fish Go Deep & Tracey K - The Cure & The Cause (Balearic Soul Remix)
08. Mr. V - Put Your Drink Down (Bob Sinclair Remix)
09. David Penn & Roger Gaez - Sunshine People (Original)
10. DJ Gregory & Gregor Salto featuring The Serafim Crew - Paris Luanda (Main Mix)
11. Nouveau Yorican - Chiuso (Main Mix)
12. Olav Basoski - New Day (Redroche Remix)
13. Julien Jabre - Vicious Circle (John Dahlback Club Mix)
14. Funkerman - Speed Up (ATFCs 0-60 Extended Mix)
15. The Shapeshifters - Helter Skelter (Daddys Groove Magic Island ReWork)
16. Phill Kay feat. Kris Kass & Zoey - My Love Is Real (Club Mix)
CD 2 - Mixed by Pedro Diaz
01. Kings of Tomorrow - Take Me Back (Virus J Remix)
02. ATFC featuring Rae - Giv Me Luv (ATFCs Ocean Trench Mix)
03. David Penn Roger Gaez - What Is House? (Kot Anthem) (Club Mix)
04. Hardsoul Feat. Fierce Ruling Diva - Self Religion (Believe In Me) (David Penn Remix)
05. Sandy Rivera & Andy Daniell - Whatever (ATFCs Am I Bovvered?? Remix)
06. Jon Cutler featuring E-Man - Its Yours (David Penn Vocal Mix)
07. Blaze presents Uda featuring Barbara Tucker - Most Precious Love (DF Future 3000 Mix)
08. King Unique - Love Is What You Need (Look Ahead) (Ralf Gum Vocal Mix)
09. Soulsearcher - Cant Get Enough (Hy2rogen & Nikola Remix)
10. Copyright feat. Tasita DMour - We Can Rise (Club Mix)
11. Yves Larock feat. Roland Richards - Zookey (Lift Your Leg Up) (Johnny Fiascos Ragga Rerubb Club Mix)
12. DJ Gregory & Gregor Salto - Canoa
13. Trickski - Sweat (Martin Solveig Remix)
14. Wahoo - Make Em Shake It (Claude Monner & Torre Main Mix)
15. Hanna Hais - Rosa Nova (Produced by Sergio Flores) (Mastiksoul Remix)
16. Pedro Diaz & Unik Pres. Archybak feat. Phil G - Sinfonia 2012 (Original Mix)
Informacja
Użytkownicy z rangą Gość nie mogą dodawać komentarzy.