Menu
Download



Filmy

Gry

Muzyka

Programy

Dokumenty

GSM i PDA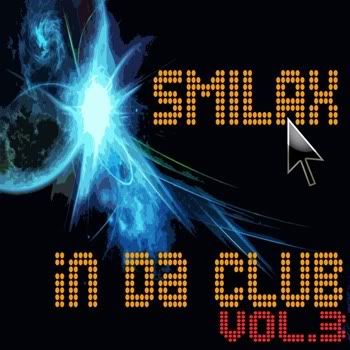 Artist:
VA
Album:
Smilax In Da Club Vol. 3
Year:
2011
Label:
Smilax
Genre:
Progressive House, Electro House
Codec:
MP3
Bitrate audio:
320 Kbps
Playtime:
1:36:15
Total Size:
223 mb
Tracklist
01. C-Side - You Can Get Down (Joy Di Maggio Vs Dj Mash & Pacific Nation Original Extended Mix)
02. Alex Barattini - My Body (Main Mix)
03. Danny, Funkatomic - Livin' It Up (Dj Caccini Classic Mix)
04. Andrea Tarsia, Scyntilla - Make It Real (Original Extended Mix)
05. Alex Guesta, David Goncalves - On Fire (Alex Guesta Extended Mix)
06. Joy Di Maggio - You Wanna Belong (Freedome Extended Remix)
07. 4 Nasty Boys - Ride On The Rhythm (Alex Barattini Club Remix)
08. Paky Small, Fernando Ds - I'm Burnin' Up (Original Mix)
09. Electrochic - Dirty, Sexy, Money (Mariospray Remix)
10. Dani B, Nicola Veneziani - Pump The Bass (Alex Barattini Extended Mix)
11. Thaya - Sexy Moves (Extended Mix)
12. Cash & Carry - Restless (Original Extended Mix)
13. Farida, Alex Mascheroni, Tom Black - Let Me Believe (Extended Mix)
14. Den J Rose - Rhythm Is A Dancer (Extended Mix)
15. Lenzi, Soriani, Sily - Poker Face (Extended Mix)
16. Mauama, Aline Queen - Feel The Night (Garathiel Mix)
17. Adam Clay, Caruso, Valenziano, Capodaglio - Wonderful You (Original Extended Mix)
Download Links
Informacja
Użytkownicy z rangą Gość nie mogą dodawać komentarzy.