Menu
Download



Filmy

Gry

Muzyka

Programy

Dokumenty

GSM i PDA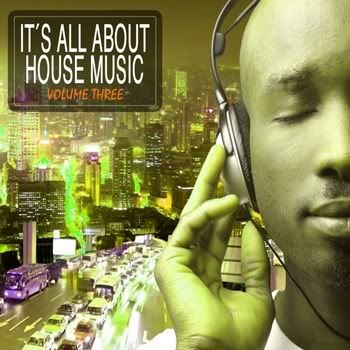 Artist:
VA
Album:
It's All About House Music Vol 3
Year:
2011
Label:
Musica Diaz Senorita
Genre:
Soulful House, Vocal House, Funky House
Codec:
MP3
Bitrate audio:
320 Kbps
Playtime:
2:43:55
Total Size:
358 mb
Tracklist
01. Marco Soundee feat. Maggie Smile - In My Mind (JM Berutich Mix)
02. Soulstar Syndicate feat. Susu Bobien - For All U Do (Akri Jr. Funky Mix)
03. Tiger Stripes - Kayoko (Kiko Navarro Remix)
04. Alex Botar feat. Alec Sun Drae - Supernova (Club Mix)
05. Soul Cola - Hit The Morning Beat
06. Afropeans - No.1
07. Ferry Ultra feat. Roy Ayers - Dangerous Vibes (Nelson's Nasty Dub)
08. Karol XVII - Keep Movin (Original Mix)
09. Filin Brake & David Maranello - Black Magic Pearl (Dj Tekin Remix)
10. Terra Mia feat. Jim C. - It's In The Groove (Cristian Tamborrini Remix)
11. Ken N & Delvino - Feels So Right (Dub Mix)
12. Random Soul & Seminal Grooves - Searchin (Romain's Remix)
13. Matt Caseli - Regina's Porn Track (Cocolorez Mix)
14. Ray Paxon feat. Syb - Dream On (Original)
15. Rulers Of The Deep - Planet Drum [www.djtunes.com]
16. Francesco Diaz feat. Bonny Ferrer - Life Is Too Short (Christian Hornbostel Remix)
17. DJ Hypnosis feat. Aubrey - Heaven Is So Real (Main Mix)
18. Emanuel, McCall & Katherine Ellis - Gotta Get Through (Original Mix)
19. Mario Ferrini feat. Jim C. - Morning Breeze (Late Night Mix)
20. Sean Jay Dee feat. Excentric - You (Original Mix)
21. Fabio Tosti feat. Marshall Jefferson - House Music (Deeper Mix)
22. Schwarz & Funk - Right Now
23. Beatchuggers - Naked (Mike Polo Remix Radio Edit)
24. Soul Emphasis - Our Time
25. Nowak - Stand Up (The Guitarness Extended Mix)
Download Links
Informacja
Użytkownicy z rangą Gość nie mogą dodawać komentarzy.