Menu
Download
Polub nas!
Online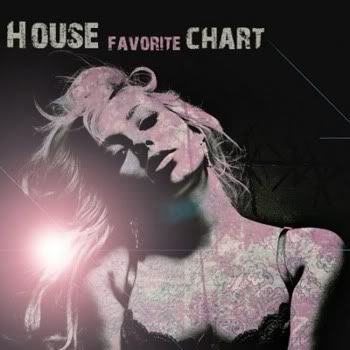 Artist:
VA
Album:
House Favorite Chart
Year:
2010
Genre:
Progressive House, Electro House
Codec:
MP3
Bitrate audio:
320 Kbps
Playtime:
2:30:32
Total Size:
330 mb
Tracklist
01. Abigail Bailey - Space Girl Jerry Ropero Big Boom Remix
02. Andrew Bennett - Adagio For Strings Original Mix
03. Bad Boy Bill Ft. Eric Jag - Got That Feeling Laidback Luke Remix
04. Carte Blanche feat. Kid Sister - Do! Do! Do! Laidback Luke Remix
05. Daniel DeBourg - Lights On Alex Gaudino Jason Rooney Remix
06. Sebastian Ingrosso Dirty South Ft. Julie McKnight - How Soon Is Now Hy2rogen Fr3cky Booty
07. Deadmau5 feat. Greta Svabo Bech - Raise Your Weapon Original Mix
08. Deniz Koyu Micha Moor - Nightfly Original Mix
09. DJ BeatBreaker - Palma Latin Exclusive LIL JON House Banger Ft. DJMAKJ
10. DJ Dove Jaquita Perkins - Touch Me All Night Long Hard Rock Sofa Remix
11. Duck Sauce Vs. Jay Frog - Barbra Streisand Vs. Boogie Disco Erick Decks Private Mashup
12. Edward Maya Feat. Vika Jigulina - Desert Rain Official Single
13. Gregori Klosman Danny Wild - Space Banana Dub Mix
14. Jochen Pash - London to Detroit Jolly Remix
15. Lpk Lepi - Home Lpk Lepi Cut Me Remix
16. Massimo Massivi - Hands Up John Dahlback Remix
17. My Digital Enemy Ft. Mary Pearce - Release My Soul Olav Basoski Remix
18. Noisecontrollers - Yellow Minute Puma Scorz Dirty Midget Remix
19. Rene Amesz Baggi Begovic - Smells Like Teen Spirit Original Mix
20. Roy Gates Ft. Scotty G - Freeze Extended Mix
21. Shenai - Blame Yves Larock Edit
22. Steve Aoki Armand Van Helden - Brrrat! Bart B More Remix
23. Tito Torres Feat. Ella - Walk Me By Progressive Vocal Mix
Download Links
Informacja
Użytkownicy z rangą Gość nie mogą dodawać komentarzy.