Menu
Download
Polub nas!
Online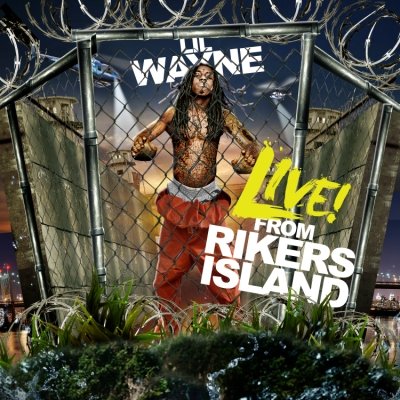 Artist: Lil Wayne
Album: Live From Rikers Island
Year: 2009
Style: Rap
Time: 01:02:33 min
Audio: mp3 | 320 kbps
Size: 120 MB(+5%)
Tracklist:
01.Small Thing To A Giant Ft.Gudda Gudda
02.Deadliest Catch Ft.Mack Maine & Shanell
03.I Dont Like The Look Of That Ft.Gudda Gudda
04.In The City Ft.Jae Millz & Short Dawg
05.Drip Ft.Young Joc
06.Loyalt Ft.Birdman & Tyga
07.You Know What It Is Ft.T-Pain
08.wall Ft.Brisco
09.WTF Ft.Shawty Lo
10.Girls On Girls Ft.Sean Garrett
11.Blood Niggaz Ft.Menace & Mitchy Slick
12.Im On It Ft.Tyga
13.F#ck Today Ft.Gudda Gudda
14.Jump Up In The Air Ft.Erykah Badu & Bilal
15.Inkreadible Ft.Trae & Rick Ross
16.We Gon Get Paid
17.Homerun Ft.Juelz Santana
18.Veterans Day Ft.Rick Ross
Aby zobaczyć ukryty tekst musisz być zalogowany, jeżeli nie masz konta
zarejestruj się
!
Informacja
Użytkownicy z rangą Gość nie mogą dodawać komentarzy.