Menu
Download
Polub nas!
Online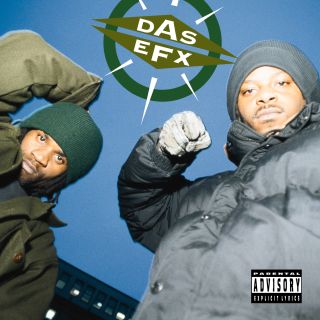 Style: RAP / HIP HOP
MP3: 320 kbps
Size file RAR: 570 Mb
about:
Das EFX is an American hip-hop group. It consists of emcees Skoob (also known as Books, born William "Willie" Hines on November 27, 1970) and Dre (also known as Krazy Drayzy, born Andre Weston on September 9, 1970). They rose to popularity in the early 1990s due to their affiliation with EPMD's Hit Squad and the group's stream of consciousness lyrical delivery, which became one of the most influential lyrical styles in hip hop music during the early 1990s.[1] Their style combined nonsensical lines with a fast-paced ragga-influenced flow (that included words that end with "iggedy") and numerous pop culture references.
Albums:
Dead Serious
Released: April 7, 1992
Tracks: 10
Straight Up Sewaside
Released: November 16, 1993
Tracks: 14
Hold It Down
Released: September 26, 1995
Tracks: 20
Generation EFX
Released: March 24, 1998
Tracks: 15
How We Do
Released: September 23, 2003
Tracks: 13
Download Link:
Aby zobaczyć ukryty tekst musisz być zalogowany, jeżeli nie masz konta
zarejestruj się
!
Informacja
Użytkownicy z rangą Gość nie mogą dodawać komentarzy.