Menu
Download
Polub nas!
Online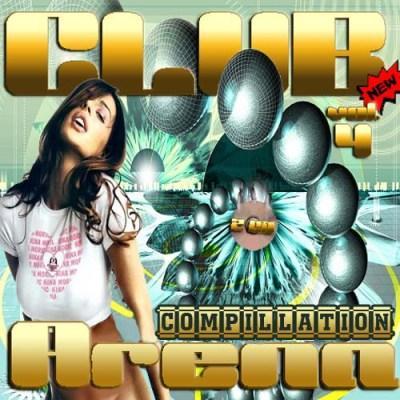 Artist: VA
Album: Club Arena Vol.4
Style: Dance|Club
Year: 2010
Track: 28
Audio: МP3|256 kbps
Size: 300 mb
Tracklist:
CD1
1. Broken Tunes - Gonna Make U (East Freaks Remix)
2. Christopher S & Mike Candys - Rhythm Is A Dancer (Happy Electro Mix)
3. Eiffel 65 - Move Your Body (DJs From Mars Club Mix)
4. For Strings feat. Samantha Fox - Forever (Extended Mix)
5. Glenn Morrison - Symptoms Of A Stranger (feat Cathy Burton - Henry Saiz)
6. Good Vibe Crew feat. Cat - Good Vibe (R.I.O. Remix)
7. Guenta K. - Back Then (Terminator Theme) (Max Pulse Remix 2010)
8. Heartquake - When You Went Away (Darren Tech Remix)
9. Kuba feat. Nicco - Jump (Ne!tan & FeelDii Remix)
10. Lovestoned - Rising Girl (Rico Bernasconi Club Mix)
11. Marius feat Julia - Rain (Dj Max Bright Remix)
12. Max Mafia - Suavemente (Original Mix)
13. Oscar De La Fuente ft. Chandler Pereira - Summertime(DJ's Outta Space Rmx)
14. The Matrix - Protect the innocent 2k10 (Matt Parell Remix)
CD2
1. Brad Holland - Release Me (Michael Russell Mix)
2. Brooklyn Bounce vs 666 - Progressive D.E.V.I.L (666 Bootcamp Mix)
3. Cabella feat. Daisy - My Heart Goes Boom (Godlike Music Port Remix)
4. Cristiano Cento And Panico - Smooth Criminal (Paniko Extended Remix)
5. David Guetta - Gettin' Over (Ced Tecknoboy Bootleg Mix)
6. Eatthers meets EasySound & Tecco - Acid Rocker (Extended AM2PM Mix)
7. Ian Davecore - Heaven Is A Place On Earth (Club Mix)
8. Lelly - Gyere Vissza (PornStarz! Mix)
9. Manian - Loco (Empyre One Remix)
10. Owl City - Umbrella Beach (Kenny Hayes Remix)
11. Samantha vs. Sabrina - Call Me (Andrea T. Mendoza vs. Tibet Yes Club Mix)
12. Slin Project - Rock So Well (Christopher S Remix)
13. Stromae vs Dance Allstars - Alors On Danse (DJs From Mars FM Remix)
14. Tom D-Light - River Flows in You (Extended Mix)
http://hotfile.com/dl/51080162/af12180/Club_Arena_vol.4_2010.part2.rar.html
http://hotfile.com/dl/51080311/c73e5d6/Club_Arena_vol.4_2010.part1.rar.html
Informacja
Użytkownicy z rangą Gość nie mogą dodawać komentarzy.