Menu
Download



Filmy

Gry

Muzyka

Programy

Dokumenty

GSM i PDA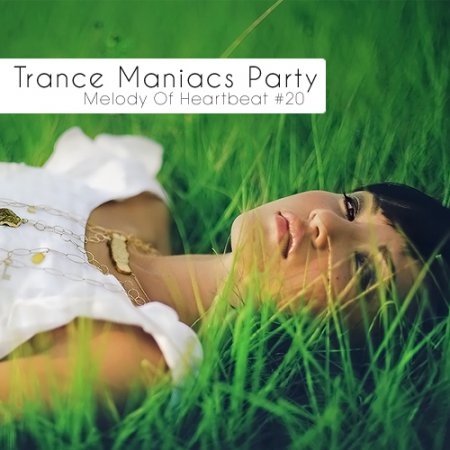 Artist: VA
Title: Trance Maniacs Party: Melody Of Heartbeat #20
Style: Vocal Trance, Uplifting Trance
Date: 10.06.2010
Quality: 320 kbps / 44,1kHz / Stereo
Tracks: 20
Total Time: 150:27 min
Size: ~ 348Mb
Tracklist:
01. Benya - Europa (Original)
02. Andy Moor ft. Carrie Skipper - She Moves (Saint X Remix)
03. Susana ft. Tenishia - The Other Side
04. Ali Wilson - Pandora
05. Aly & Fila feat. Denise Rivera - My Mind Is With You (W&W Remix)
06. Motionchild & Will Holland feat. Tiff Lacey - Arctic Kiss (Jonas Hornblad Remix)
07. Sasha Virus feat. Dilara - 2gether We Are (Estiva Tech Remix)
08. Michael Angelo feat. Jenry R - Disconnected (Myon & Shane 54 Vocal Mix)
09. J Nitti feat. Plavka - Surrender (Original Mix)
10. Giuseppe Ottaviani feat. Faith - Angel (Club mix)
11. Oxide & Poonyk feat. Aelyn - For You (Eximinds Club Mix)
12. Ferry Corsten vs. ATB - Sunset Girl Made Of Love (Vinid Mashup)
13. Max Graham feat. Neev Kennedy - Sun In The Winter (Estiva Remix)
14. DNS Project feat. Johanna - Mindful ( Ronski Speed Mix)
15. Turboweekend - Trouble Is (Tiesto Remix Club Edit)
16. Markus Schulz feat. Khaz - Dark Heart Waiting (Club Mix)
17. Claudia Cazacu - Valley Of The Kings (Original Mix)
18. Delerium feat. Miranda Lee Richards - Send Me An Angel (Andy Moor Remix)
19. Tritonal feat. Cristina Soto - Forgive Me Forget You (Cressida Remix)
20. Anton Firtich feat. Victoria Mazze - Meant To Be Free (Robert Burian Remix)
Aby zobaczyć ukryty tekst musisz być zalogowany, jeżeli nie masz konta
zarejestruj się
!
Informacja
Użytkownicy z rangą Gość nie mogą dodawać komentarzy.